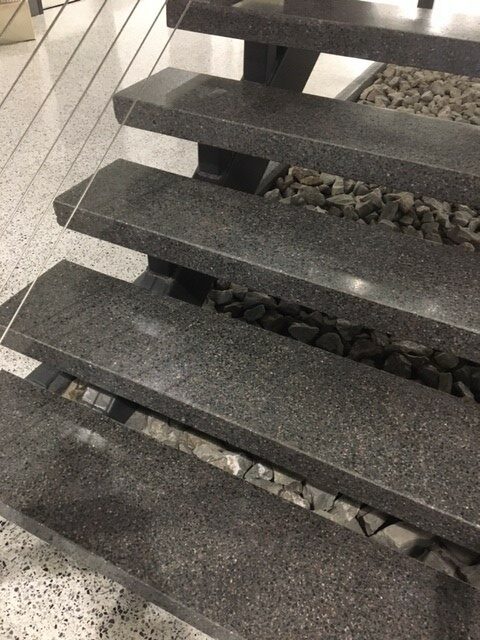 Amcon Concrete Products offers a wide variety of architectural precast products to fit your building or projects needs. Precast products eliminate the need to create on-site solutions, reducing labor and risk of errors while adding unlimited aesthetic options. Amcon's precast staff skilled at customizing projects to any specification or request.
Some of our architectural precast products include:
• Municipality Signage
• Window Sills & Coping
• Pier Caps (Flat or Peaked)
• Custom Fittings
• Decorative Accents
• Wall Caps (Sloped or Peaked)
For more information, contact your local sales representative or contact us.
Printable Info